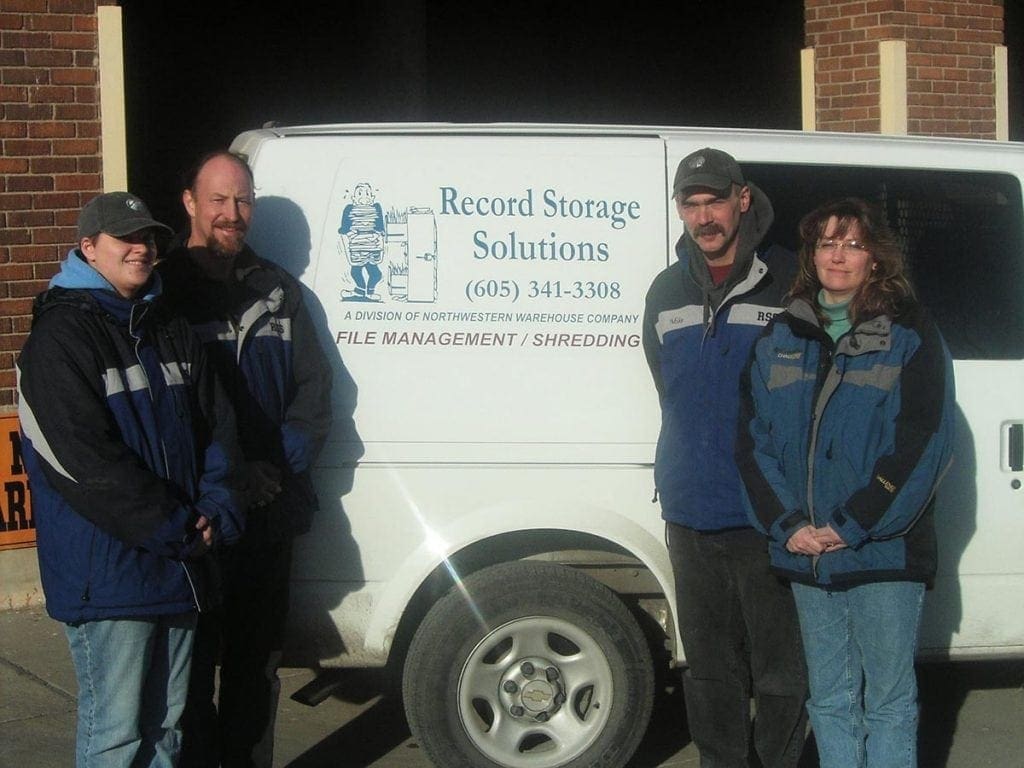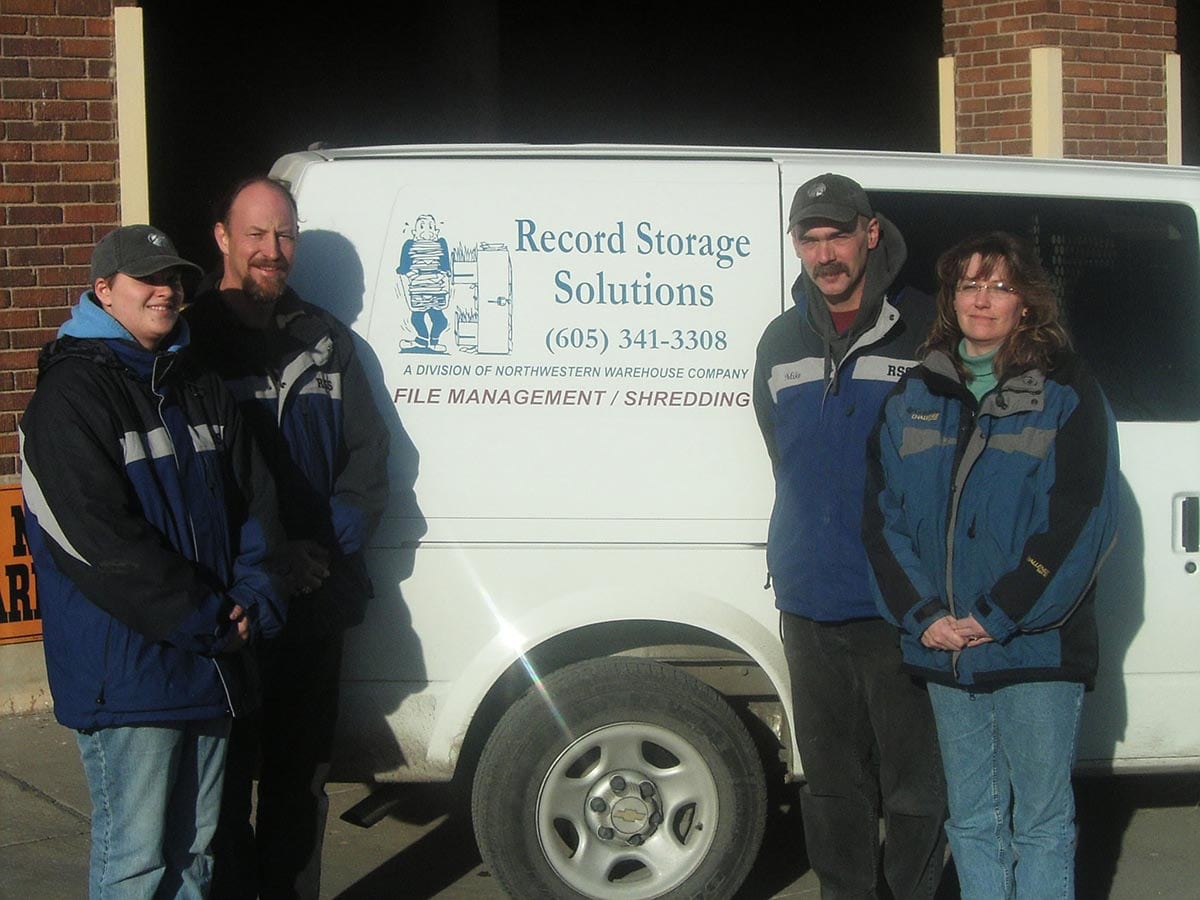 Secure & Confidential A service of the Record Storage Solutions Division of North Western Warehouse Company, Rapid City SD.
Private. Convenient. Affordable. Reliable. Locked canister pick-up and delivery at your place of business.
Secure Document Disposal, Pick-up & Destruction
Our locking shred containers provide secure document disposal until the containers are picked up at your business, as well as in our warehouse prior to shredding. Containers are unlocked at the shred table, where the contents are immediately shredded. A mechanical baler compresses the shred into 1100 lb. bales that are sent for recycling.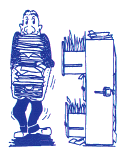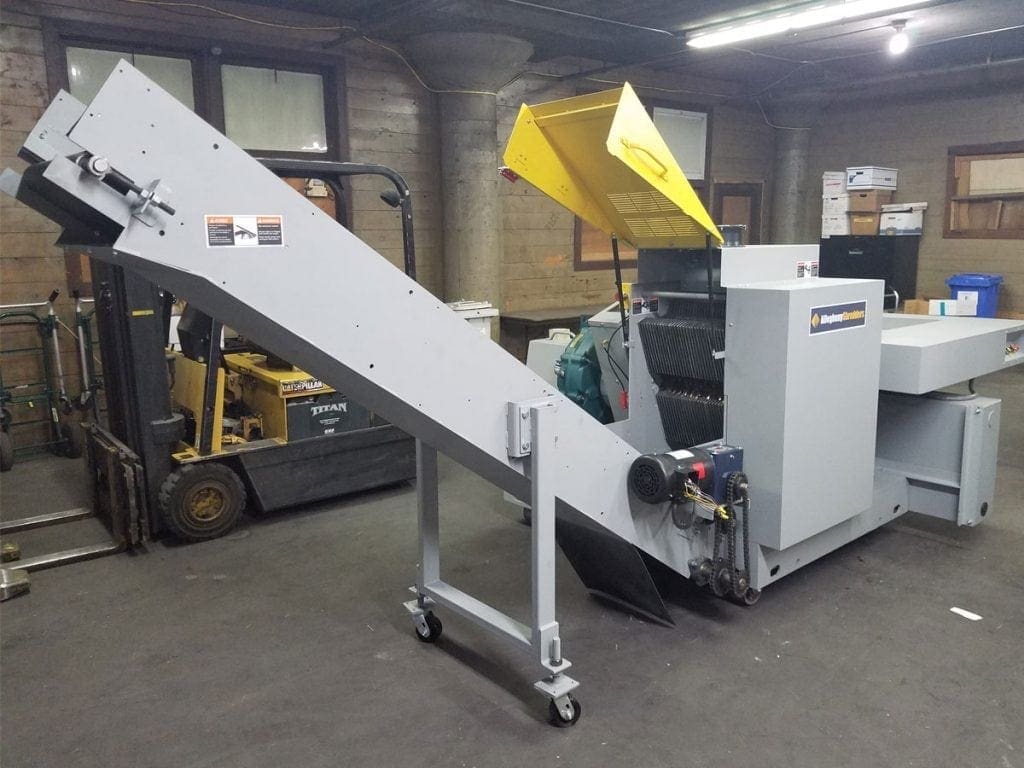 North Western Warehouse Company has taken a technical step forward to provide better service by opening a new division called Record Storage Solutions.
Record Storage Solutions not only helps store office records, files, computer reports (and even frozen foods), but it also helps manage them.  We become a part of your office staff, bringing with us a new computer program that can index and track each container and file folder.  These indexes can be set to dates, categories (time cards, pay stubs, canceled checks, invoices, doctors, attorneys, salespeople, departments, divisions, branches, etc.) sequence ranges, date ranges, permanent or temporary files … and also offer indexed text contents sections up to 40 characters, plus description sections allowing up to 275 characters per container (non-indexed).
We offer you a web connection via your computer, so you are never farther away from your records than your computer keyboard.
Our system is bar coded for quick marking, receiving, retrieval and re-file, taking the work, problems, and frustration out of your records department
Full-service storage and online management of records, data media, and frozen food – convenient and confidential. We also offer secure document shredding, with canister pick-up and delivery at your place of business.
Record Storage Solutions Video
Not ready to fully commit?
Try a demo before officially signing up to manage your records.