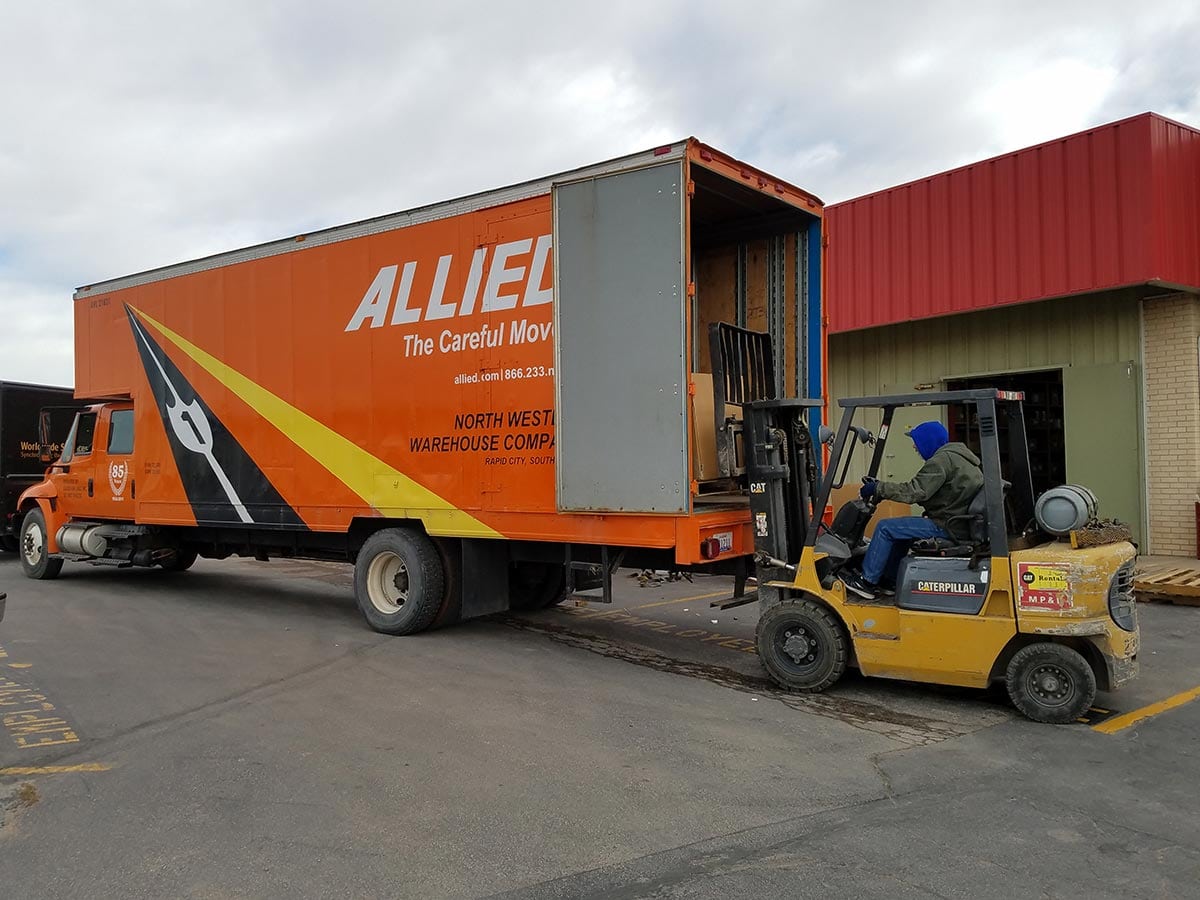 Drivers
Applicants must have a DOT class A or B license, (with air). Driving positions for semi and straight trucks are available. Drivers must be able to pass a background check. North Western Warehouse is a drug free company and all applicants are subject to drug testing. Over the road runs are typically within a 500 to 1500 mile radius, but occasionally trips are longer. All drivers must be able to safely load/unload up to 75 pounds throughout the day. Larger items are loaded & unloaded with the help of crew members.
Pay for over the road drivers is $800 per week. Compensation also includes free uniforms, $35 per day for subsistence, paid holiday/vacation days, profit sharing options and our all expenses paid company parties. In addition, some of our customers tip crews and our drivers.
For questions about our driving positions, contact Ron Cheshier or Jordan King at 342-1460.
Packing
Our packing specialists work in the homes and offices of our customers, and pack or crate items for safe shipment. Training is provided so you will learn how to pack items like dishes, pictures, computers and lamps safely. Benefits include health insurance, profit sharing, paid holiday/vacation days, free uniforms, and our all expenses paid company parties. In addition, some of our customers tip crew members.
You must have a valid driver's license and a high school diploma or G.E.D. You must be able to read, write and speak English effectively. Packers need to be able to safely and comfortably lift boxes weighing from 5 pounds to about 75 pounds continuously throughout the day. The job also requires a lot of bending and stooping during the typical 8 hour day.