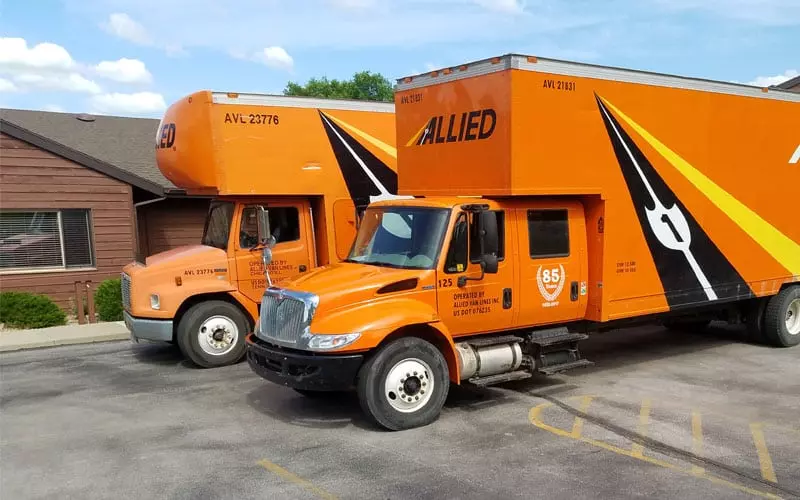 Looking for a successful professional career?
Benefits of being a Professional Diver for Northwestern Warehouse and Allied Van Lines Inc.
First – YOU have a name, NOT a number working for a smaller, locally owned family business of 90 years!
Want to stay in shape while you work? Our Drivers are fit and healthy.
Are you a people person? WE meet new people/customers every day.
Looking to see our beautiful country? Our drivers see MORE than just Interstate roads.
Don't want to be out too long? Our drivers drive local too and have lots of time at home.
Our OTR certified AVL drivers are making upwards of $25/hour + bonuses with experience.
Medical insurance important to you? We pay 75% of Blue Cross Blue Shield medical.
Do you like paid vacations? We pay 1 week after 1 year and 2 weeks after 3 years in your driving career.
Not enough time for fun? We pay for 6 holidays.
Retirement money important to you? We match 3% of your gross pay for an IRA investment account.
We pay for your cell phone.
We run top performance Freightliner trucks to keep you safe. We DOT our fleet twice a year.
Co-workers are more like your friends – we back each other up.
We recognize employee of the month and year with cash and take safety seriously with Goal 100 program.
Bonuses important to you? We have year end Christmas parties and Santa Claus hands out checks!
If qualified we offer a sign on bonus (TBD).
Drivers
Applicants must have a DOT class A or B license, (with air). Driving positions for semi and straight trucks are available. Drivers must be able to pass a background check. North Western Warehouse is a drug free company and all applicants are subject to drug testing. Over the road runs are typically within a 500 to 1500 mile radius, but occasionally trips are longer. All drivers must be able to safely load/unload up to 75 pounds throughout the day. Larger items are loaded & unloaded with the help of crew members.
For questions about our driving positions, contact Ron Cheshier or Jason Koppmann at 342-1460.
Movers/Packers
Our packing specialists work in the homes and offices of our customers, and pack or crate items for safe shipment. Training is provided so you will learn how to pack items like dishes, pictures, computers and lamps safely. Benefits include health insurance, profit sharing, paid holiday/vacation days, free uniforms, and our all expenses paid company parties. In addition, some of our customers tip crew members.
You must have a valid driver's license and a high school diploma or G.E.D. You must be able to read, write and speak English effectively. Packers need to be able to safely and comfortably lift boxes weighing from 5 pounds to about 75 pounds continuously throughout the day. The job also requires a lot of bending and stooping during the typical 8 hour day.